The All-On-4 treatment allows toothless patients to regain a complete dentition fixed with 4 implants, generally for the mandibular teeth (lower teeth), depending on the available bone volume.
The All-On-6 treatment allows edentulous patients to return to a complete dentition fixed with 6 implants, generally for the maxillary teeth (upper teeth), depending on the available bone volume.
The treatment allows patients to obtain a permanent full arch prosthesis with only four or six implants.
Implants act as an anchor point for a bridge or a prosthesis with 12 to 14 teeth.
Treatments All-on-4 /All-on-6 offer greater long-term stability in the bone, which minimizes the need for bone grafting to increase bone volume.
**These treatments are recommended for patients with a full arch of missing teeth. **
All-on-4/All-on-6 treatment is a non-transplant and cost-effective solution that allows patients to leave the day of surgery with a full arch prosthesis.
A careful examination of each patient is necessary in order to choose the right treatment and predict the outcome.
TIME REQUIRED
Duration of hospital stay
1 day.
The patient will be able to return to the hotel after the operation.
Average length of stay
1 week.
Several trips are necessary.
A provisional prosthesis will be placed before the final one during the second trip.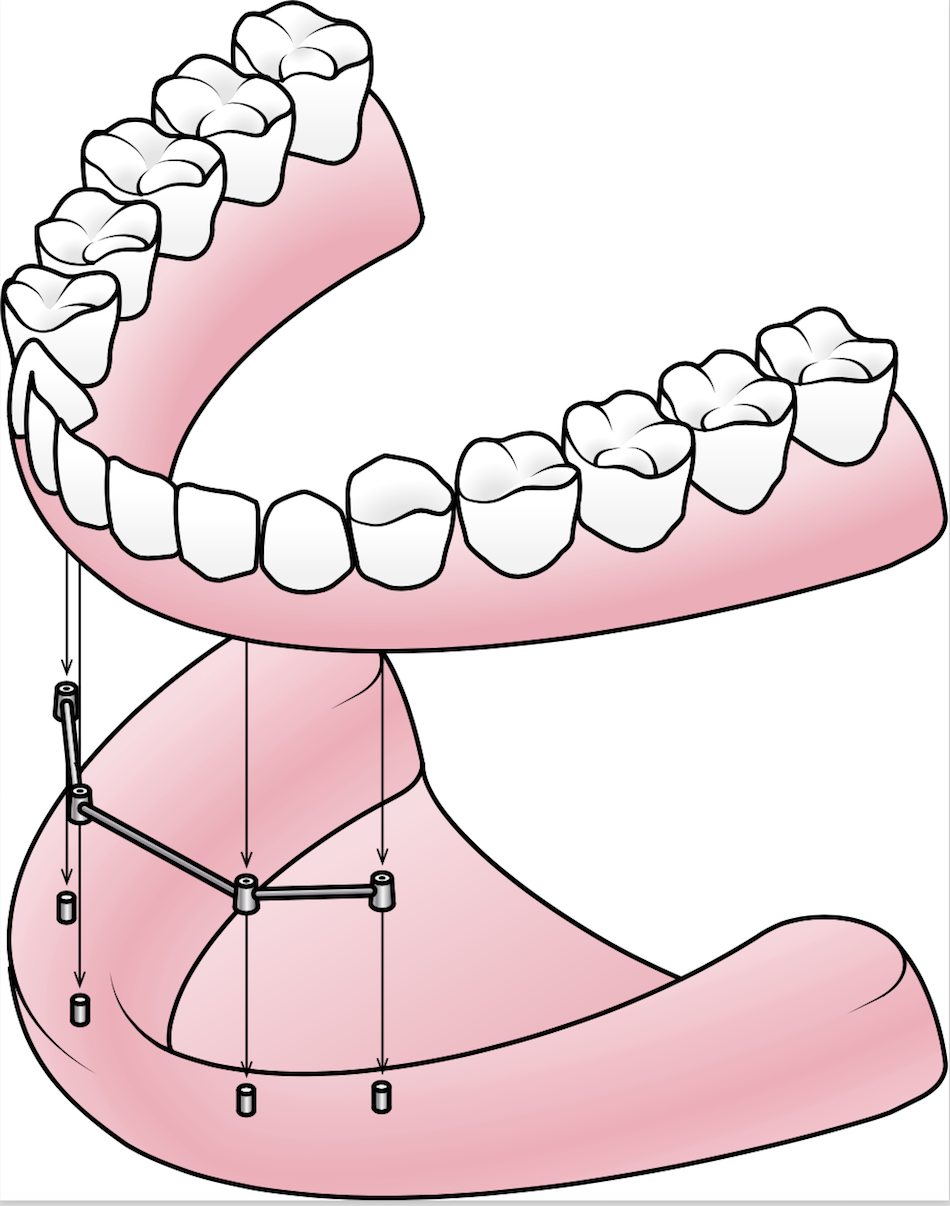 ALL-ON-4 & ALL-ON-6
How to find quality treatment abroad
Every year, nearly 11 million patients go abroad in search of medical care. At MEDICAIM, we provide our patients with access to the best hospitals and doctors around the world. Contact us to learn more about your treatment options.
383
Patients who have used MEDICAIM
600
Clinics in 25 countries
178
Countries represented by MEDICAIM patients
24/7
Availability of MEDICAIM customer service
Ask for your free quote abroad
Start your medical stay by requesting a quote. Our customer service department will help you find the clinic that best suits your needs and get you a quote.
Before treatment All-on-4/All-on-6, bone density must be measured to assess its compatibility. If the density is too low, a bone graft is necessary.
When the treatment of All-on-4/All-on-6 takes place abroad, patients must first send the dentist recent diagnoses, including dental x-rays, dental records, tooth photos, 3D images and any other medical information regarding dentition. This helps the dental clinic to provide an accurate estimate of treatment costs.
Upon arrival at the clinic, the dentist will perform a complete endobuccal and radiological examination and 3D imaging analysis to determine treatment plans with the patient.
The principle of All-on-4 (6 implants in the case of All-on-6) consists in placing the four dental implants in the upper or lower jaw. Two straight implants in the anterior area and two implants inclined at 45º in the posterior area. A temporary prosthesis can then be fixed instantly for patients who meet the criteria for immediate loading.
A healing period must be respected before using the implants placed. It generally varies from 2 to 6 months depending on the patient.
For complete reconstitutions, immediate or early loading (within the first 2 weeks) is possible.
Once the implants are integrated, the recording of their position allows the final prostheses, crown, bridge or complete rehabilitation to be performed.
The procedure is performed under local anesthesia.
The procedure can last 2 to 4 hours.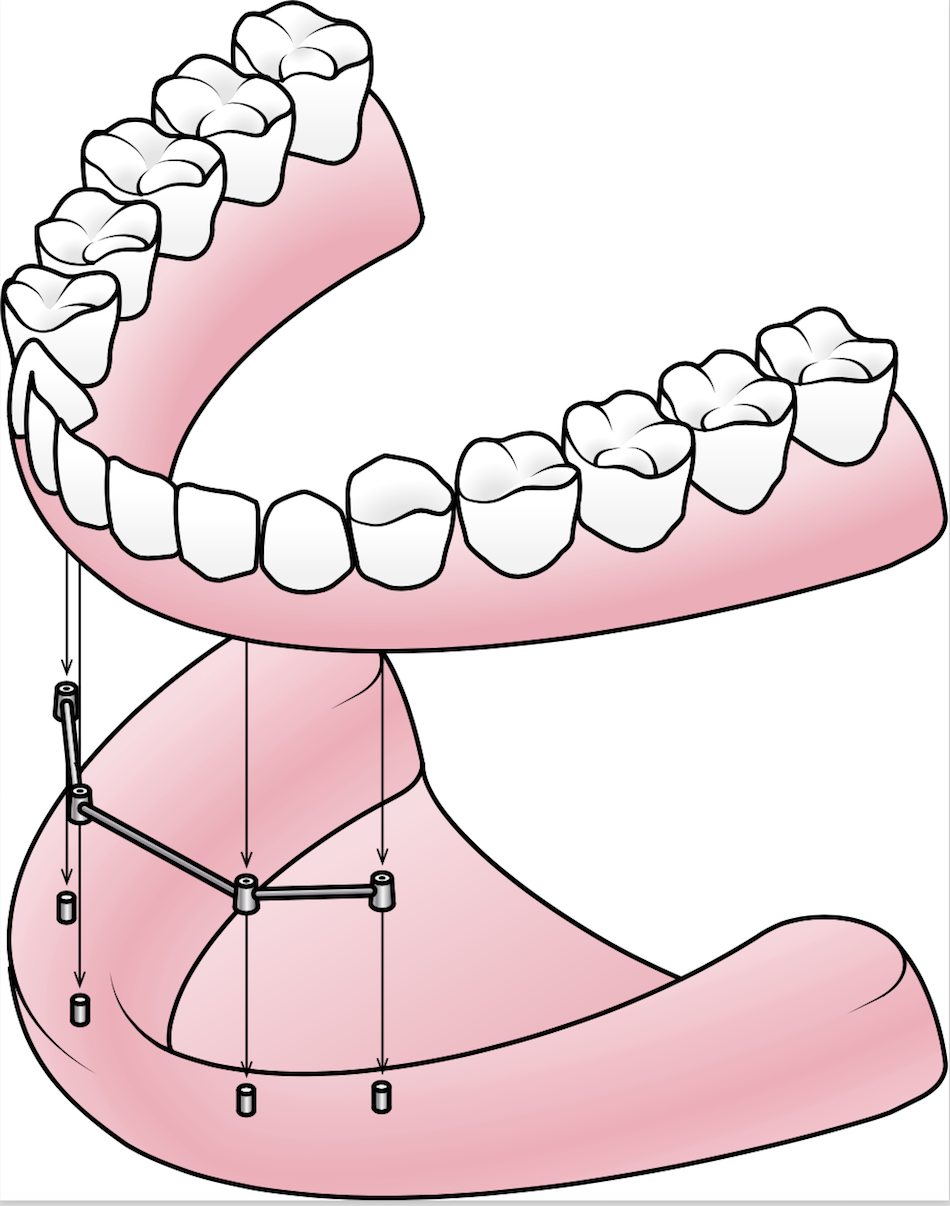 During the healing process (2 to 3 months), the dentist advises patients to avoid eating hard foods. Patients should avoid soliciting implants to heal the bone.
The patient should follow the dentist's nutritional advice to avoid poor healing of the jaw and therefore failure.
AFTER THE OPERATION:
• Edema, swelling, hematoma: these are normal reactions. To limit these signs, apply pockets of ice to the operated area for a few minutes and repeat the operation several times.
• Limitation of buccal opening: this limitation of buccal opening is related to inflammation, it gradually disappears.
• Bleeding: When the anesthesia is lifted, bleeding may occur.
• Pain: it disappears after one week.
RECOMMENDATIONS:
• Comply with the prescribed order
• Avoid violent physical exertion, it is better to stay at rest
• Do not smoke
• Diet: Avoid eating too hot, avoid spicy, hard foods, prefer soft foods (mashed potatoes, pasta, fish…).
• Drink: Do not drink hot drinks, avoid alcohol consumption
About ALL-ON-4 & ALL-ON-6
Published studies show a success rate of 98%.
This intervention is not recommended in the following cases:
• Pregnancy
• Tobacco use
• Diabetes
• Bruxism
Risks:
• Infection
[object Object]
• Nerve damage
MEDICAIM takes care of the follow-up on a case-by-case basis. www.medicaim.com
MEDICAIM is looking for the best specialists for you and we will offer you several renowned doctors.
MEDICAIM organizes your entire stay for you: post-operative nursing care, biological follow-up, therapeutic, nutritional and psychological support.
Any additional questions? Ask your MEDICAIM doctor about it: careteam@medicaim.com